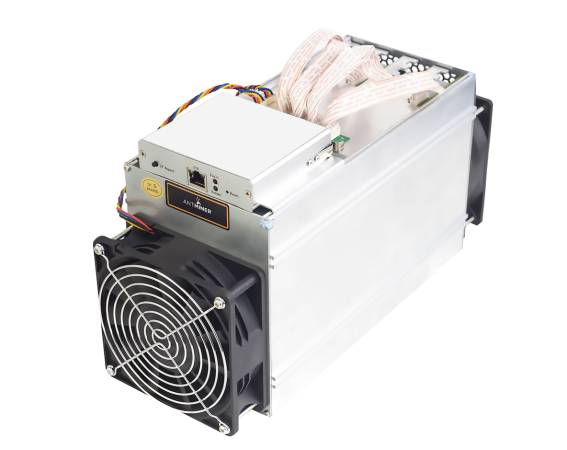 Antminer D3 Default Password
Bitmain Antminer D3 as an example to introduce how to set up the miner and start to mine DASH. The Default Password and Login for Antminer D3 is Username: root and Password: root
ANTMINER D3 Pools Connection – Antpool
Login the:https://www.antpool.com/

2. To access Antpool or create a new account, enter your Bitmain.com User ID and password.

3. On the page's upper left, click the "Dash" button. Select the Settings tab, then use the button on the right to add a Sub-Account.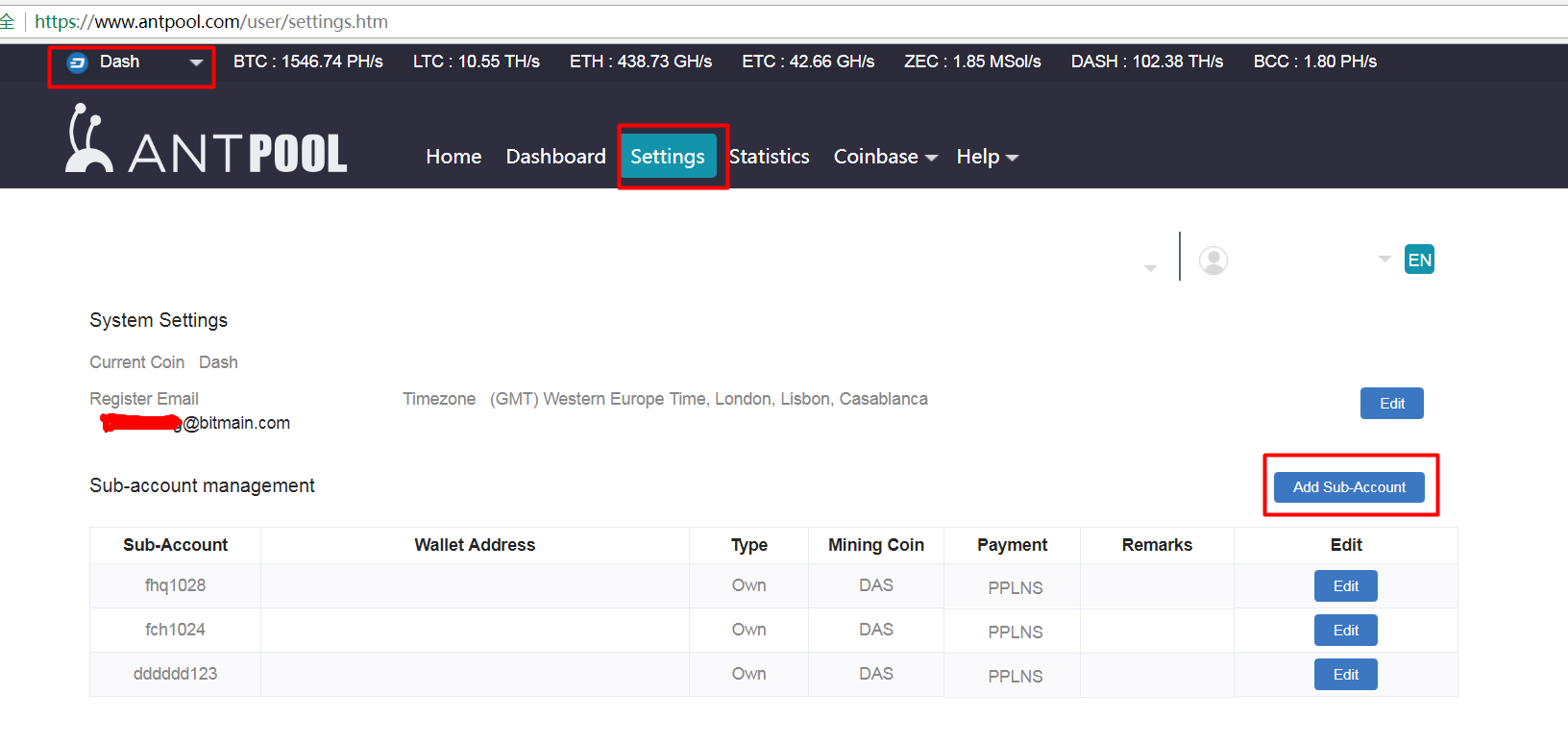 Sub-account can only have letters or digits in it.

4. Enter the ANTMINER's default IP address. Enter the user ID: root and password: root on the login page.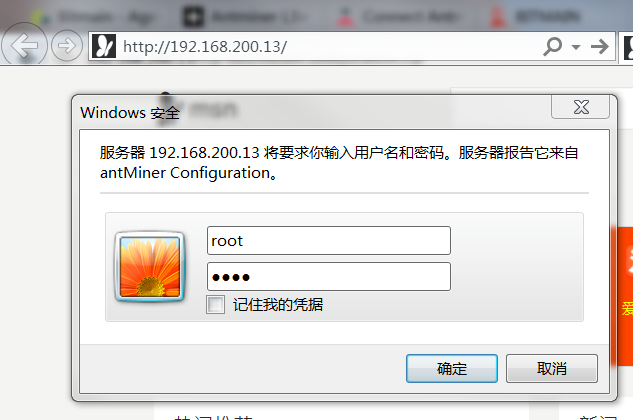 5. You can enter three different mining pool groups by clicking Miner Configuration. If the first group is dead, the second group will be automatically pointed to. The Antpool configuration is shown below:
stratum+tcp://stratum-dash.antpool.com:6099
stratum+tcp://stratum-dash.antpool.com:443
stratum+tcp://stratum-dash.antpool.com:25
Worker Format: sub-account.miner name
Example: Your miners may be configured as antminer.1, antminer 1, antminer.2, etc. if your sub-account is named "antminer." The miner name will be used to sort the order of the miners.
Password: (Blank). Fill it out as 123 if you're changing addresses in bulk.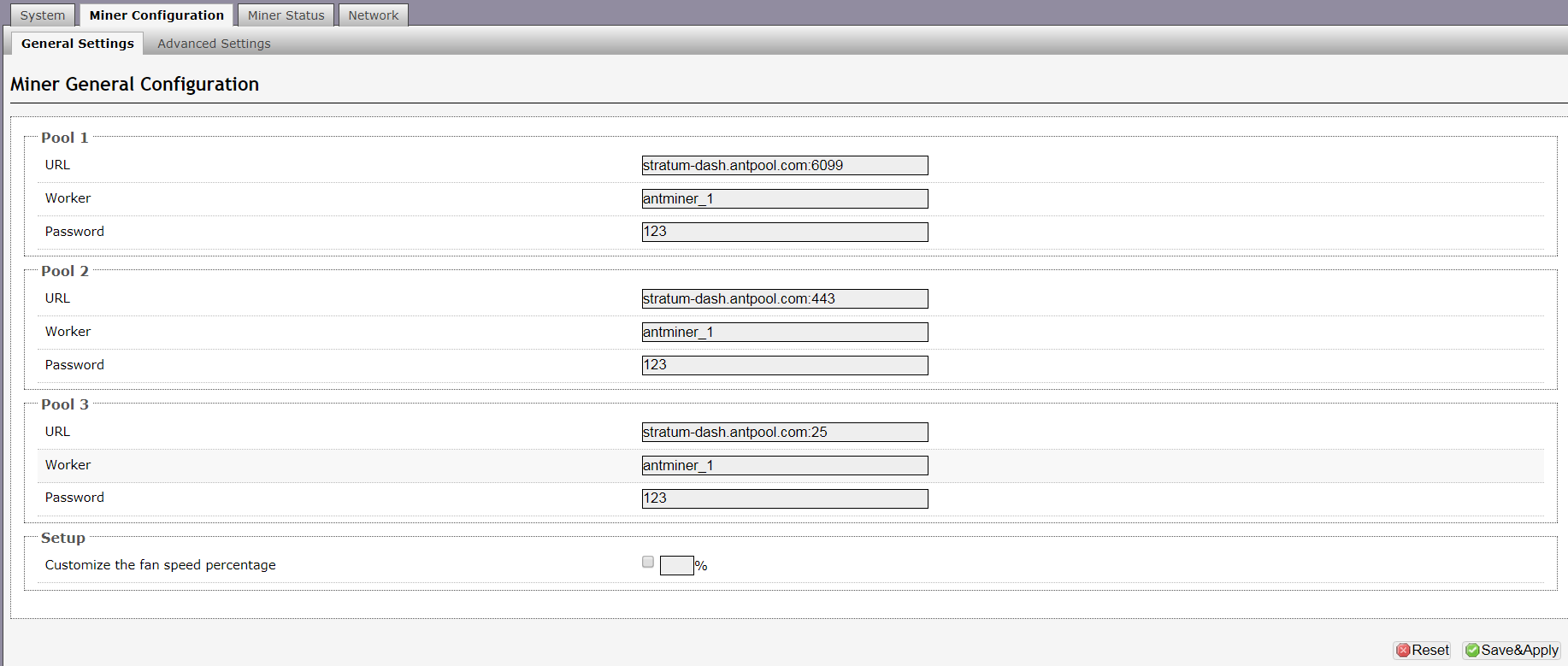 When you click Save & Apply, the miners will restart.
In case of a delayed response, go to Miner Status and refresh numerous times. You can verify the miner is operating normally by checking the miner's speed on this page.
How to set up a new D3 | Antminer D3 Default Password
Specifications for D3
1) Miner size (in centimetres): 32 by 13.1 by 18.
2) Two fans, one of which is spinning at 6000 revolutions per minute and the other at 4300.
3) Three hash board pieces
4 power connectors in total. 1 on the control board, 3 on each hash board
5) To connect over Ethernet, use an RJ45 connector without WiFi.
6) The package measures 43.5 x 21.5 x 30.5 cm.
7) Gross weight: 4.75 kg, volumetric weight: 6 kg, net weight: 4.1 kg
8) Three buttons: one for IP Report, one for Reset, and one for SD cards
9) The dimensions of the 2 x 9 ribbon cables are 2.0 mm x 185 mm.
10) Ambient temperature range: 0 to 40 degrees Celsius, relative humidity range: 5 to 95 percent, and condensation is not permitted.
11) BM 1760 is an ASIC chip type.
12) There are 180 ASIC chips total, with 60 chips on each hash board.
13) Power usage: 970 W 7% (APW3++ PSU has an AC/DC 93% efficiency at 25 degrees Celsius).
14) Power: One unit of D3 can be supported by APW3+ and APW3++.
15) 76 dB of noise
16) Input voltage range: 11.6 to 13.0 volts
17) When a miner problem is discovered, a fault light beams, and a normal green light indicates that the miner is functioning normally.
What needs to be ready before use
Sign up with a mining pool; Antpool is our top pick.
Use a DHCP network, avoid MAC address filtering, and set a DHCP limit.
Power cards need to be 10 A or higher and 1.5 m or shorter.
Use a computer that can run Windows 7 at 640-bit or higher.
There is no support for PoE.
Supported browsers: Google Chrome and Firefox.
employing the miner
Look for cosmetic damage on the miner. Examine the miner's corners and look for dents and cracks. Watch carefully for broken cables, bent connectors, loose heat sinks, and broken fan blades. Contact customer service right away if you found a damage or problem.
Before turning on the miner, make sure all wires and connectors are properly plugged in.
After turning on the miner, wait for the regular (green) light to begin blinking before looking for its IP address.
Afterward, download the IP search application from this link: https://service.bitmain.com/support/download and seek for IP Reporter as shown below.
The IP address of the miner will be displayed after you:
a. launch the IP search software;
b. click the "IP Report" button on the miner; and
c. To communicate, a miner and computer must be connected to the same network.
4. In the browser that is supported, type in the miner's IP address. You must enter the login information into the resulting dialog box; the username and password are both "root".
5. Select "Static" from the Protocol selection box under the "Network" tab. Click "Save&Apply" after entering the IP address, subnet mask, SWG, and DNS.
By placing a sticky note on the miner, you might want to keep a record of the IP address.
6. To configure the mining pools, select "General Settings" from the "Miner Configuration" page. the URL for the mining pool and the miner's name (under Worker).
The password doesn't need to be changed. Then, to join to the mining pools, click "Save&Apply."
Use the Worker field to name miners with the same IP address under a sub account if you want to categorize or organize your miners.
Using a sub account name, for instance, would be fhq 1×100 or fhq.1×100: fhq + IP address
7. You can now switch off or remove the PC because the miner is ready to go. The mining won't be impacted by it. Please refer to this Chinese post for further information: https://cnforum.bitmain.com/bbs/topics/2762
8. The temperatures of the board and chip are indicated in two columns in the miner status under the headings Temp (PCB) and Temp (Chip). The miner may operate at a maximum temperature of 85 degrees Celsius before automatically shutting off.