Introducing the Goldshell LT6 miner from Goldshell. This miner is designed for Mining Litecoin/Dogecoin, with a maximum hashrate of 3.35G and a power consumption of 3200W! That's an impressive hashrate for such a power draw. Plus, the LT6 is built to last, with gold-plated connectors and all-metal casing. Order your Litecoin/Dogecoin miner today and start mining LTC and DOGE!
Goldshell LT6 miner
This simple device is designed for anyone who wants to get started with crypto mining. Just plug it in and start earning! With a simple interface and easy-to-use features, the Goldshell mining Scrypt algorithm is a great choice for those new to Litecoin/Dogecoin mining.
Litecoin-Dogecoin Miner
Have you ever thought about mining for Litecoin-Dogecoin? It's a process that requires little more than some basic hardware and software. But if you're serious about making money from Litecoin and Dogecoin, you'll need to put in the work.

Can you mine Litecoin and Dogecoin
Anyone with a LT6 miner equipment can mine Litecoin/Dogecoin. You may be asking, "Can you really make money doing this?" The answer is yes! With the current price of Litecoin/Dogecoin, you can easily make a return on your investment within 2months. However you can only mine Litecoin or Dogecoin with this particular algorithm.
Goldshell LT6 profitability
LT6 miner is a new cryptocurrency miner equipment that has been getting a lot of attention lately. I have been asked by many people whether it is worth buying and if it is profitable, I will share my thoughts on the miners and whether I think it is a good investment.
Profit Calculations
Data Period Day Month Year
Income: $144.89 $4,320.56 $51,841.73
Electricity: -$16.48 -$480.40 -$5,760.80
Profit: $128.41 $3,840.16 $46,080.93
Hashing Power
Algorythm Hashrate Consumption Profitability
Scrypt 3.35 G 3200 W $128.41/day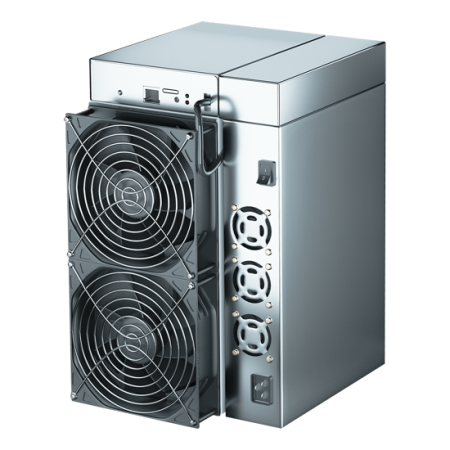 Specifications
Manufacturer: Goldshell
Model: Goldshell LT6 Litecoin/Dogecoin Miner
Release Date: April 2022
Size: 264 x 200 x 290mm
Weight: 12500g
Noise level: 80db
Fan(s): 4
Power: 3200W
Interface: Ethernet
Temperature: 5 – 35 °C
Humidity: 5 – 95 %
Minable coins

price for the miner is $10,550 USD.
LT6 for Sale
You can find the Goldshell Litecoin miner on retail shop here. The product comes with a power supply and a setup manual and includes all of the necessary accessories.
Review
The Goldshell mining Litecoin Scrypt algorithm is a great choice for those new to Litecoin/Dogecoin mining. With a simple interface and easy-to-use features.
Where to Purchase
Buy the miner today Here ! Free shipping included! visit here for Free shipping and delivery will be shipped in 48–72 hours from our UK warehouses. All countries orders will be shipped by DHL, FEDEX, UPS, EMS etc. Usually shipping takes 5–10 days to reach the destination to anywhere in the world from Hong Kong by express delivery shipping. We will notify you all updates request on their website about your bulk order purchased via personalization email form.