In this Blog Post we will be discussing How to Invest in Web3.0, Web3.0 is the next generation of the internet, where users are in control of their data and are able to seamlessly interact with decentralized applications (dApps). While the current internet is centralized and controlled by a handful of corporations, Web3.0 is decentralized and powered by blockchain technology.
This new paradigm shift presents a unique opportunity for investors. By investing in Web3.0 projects, you can gain exposure to the most cutting-edge technologies and tap into a growing ecosystem of dapps and protocols.
Moreover, as the web3 space matures, it is likely that we will see an influx of mainstream users who are seeking alternatives to the current centralized web. This presents a massive opportunity for early investors to reap rewards as the ecosystem grows. So, if you're looking to invest in the next phase of the internet, be sure to keep an eye on web3.0 projects.
While the web has become more open and accessible, it has also become increasingly centralized. Web3.0 aims to change that by giving users control over their own data and creating a more decentralized web.
How to Invest in Web3.0
-By buying into Web3.0 startups: There are a number of startups working on Web3.0 technologies, and investing in them is a good way to get involved in the space.
-By development: Another way to get involved in Web3.0 is to develop applications or platforms that facilitate it. This could involve creating new protocols or developing wallets and other tools.
-By mining: Cryptocurrencies will play an important role in Web3.0, and mining them can be a way to profit from the emergence of this new ecosystem.
One way to invest in Web3.0 is to buy shares in companies that are building the infrastructure for this new internet. For example, IBM is backing the development of Hyperledger Fabric, a blockchain platform that could be used to create decentralised applications (dapps). Another way to invest is to buy digital currencies that are designed for use on Web3.0 platforms.
Ethereum, for example, is a popular choice for dapp developers, as it allows them to create smart contracts and raise funds through initial coin offerings (ICOs). Finally, you could also invest in decentralised storage solutions like Storj or IPFS, which will be crucial for storing data securely on a decentralised internet.
What is web3.0 and what are its benefits over traditional websites
Web 3.0 is the next evolution of the internet, where users are in control of their own data. Traditional websites arecentralized, meaning that they are controlled by a single entity. This centralization leaves users vulnerable to data breaches and censorship.
In contrast, Web 3.0 is decentralized, meaning that it is powered by a network of computers spread across the globe. This decentralized model makes it much harder for hackers to steal data, and it also makes it impossible for any one government or institution to censor the internet. In addition, How to Invest in Web3.0 provides users with a better user experience thanks to its focus on personalization and artificial intelligence.
By making use of user data, Web 3.0 websites can provide a customized experience that traditional websites cannot match. In addition, the use of artificial intelligence will allow Web 3.0 websites to constantly evolve and improve over time. As a result, How to Invest in Web3.0 represents a major upgrade from traditional websites in terms of security, censorship resistance, and user experience.
Additionally, it gives users more control over their data and privacy, as they can choose which applications to use and how to share their information. Finally, it enables new kinds of applications that are not possible on traditional websites, such as decentralized finance (DeFi) applications and data-driven apps. In short, web 3.0 has the potential to revolutionize the internet as we know it, making it more secure, private, and accessible to everyone.
How does web3 0 make money and how can you get started
Web3.0 is still in its early stages, but it has the potential to revolutionize the way we interact with the internet. Unlike traditional web platforms that rely on advertising or subscription models, web3.0 platforms are powered by blockchain technology. This means that they can run without centrally-located servers and are not controlled by any one company or entity. Instead, they are decentralized and operated by a network of computers around the world.
Because of this, web3.0 platforms have the potential to be more secure, transparent, and efficient than traditional web platforms. While there are many different ways to make money with web3.0, one of the most common is through mining cryptocurrencies. Cryptocurrency mining is the process of verifying transactions on a blockchain and earning rewards in the form of digital coins or tokens.
In order to get started mining cryptocurrencies, you will need a computer with a powerful graphics card and access to a cryptocurrency mining pool. Once you have these things set up, you can start earning rewards for helping to secure the network. As more people begin to use web3.0 platform, the demand for cryptocurrency miners is likely to increase, making it a great way to earn money with this new technology.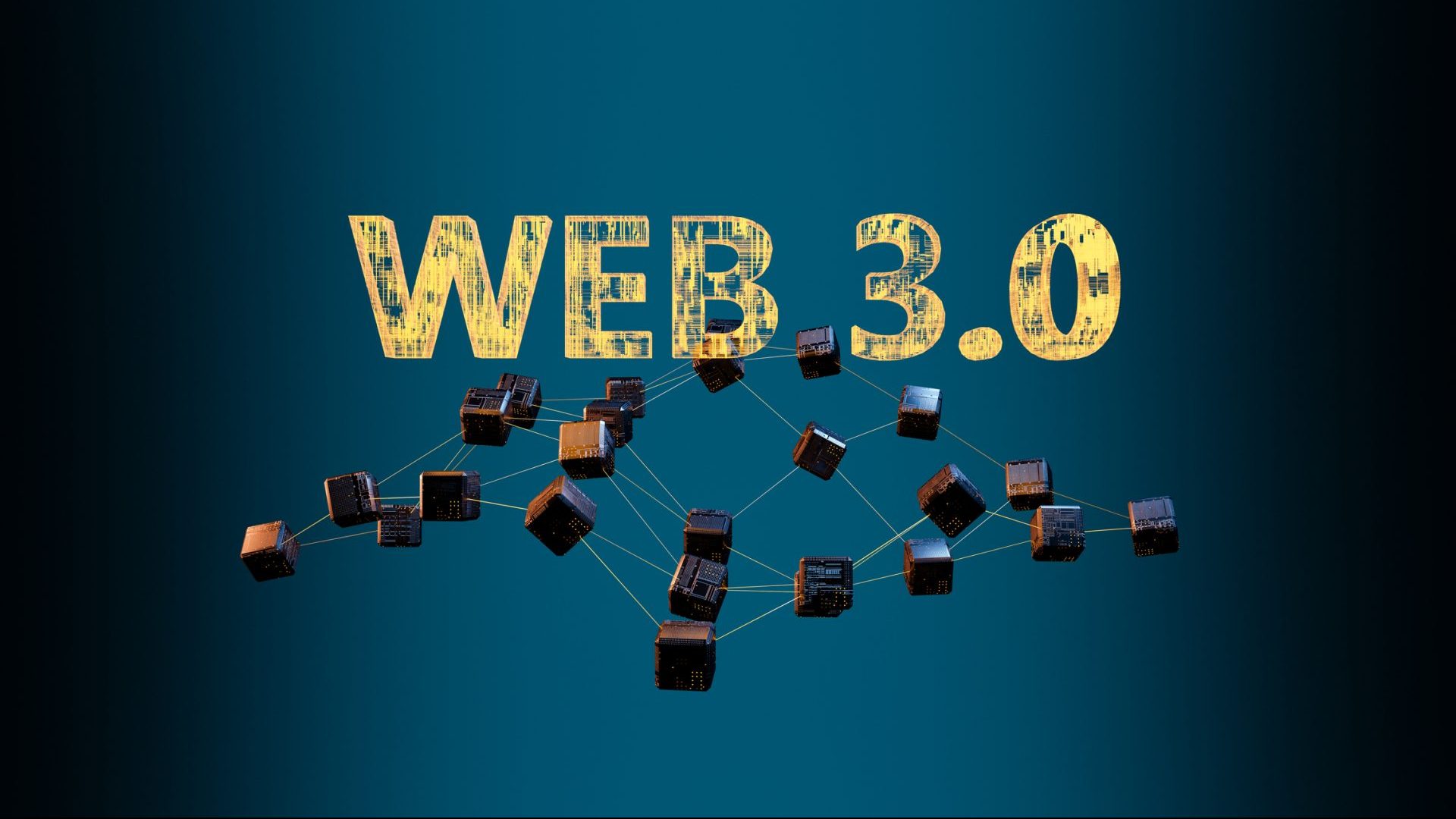 The different types of investments you can make in web3.0
Web3.0 is the next generation of the internet, and it promises to be more secure, private, and decentralized than ever before. To take advantage of this new technology, you'll need to invest in the right infrastructure. Here are some of the different types of investments you can make in web3.0:
1. Infrastructure providers: These are the companies that will provide the underlying infrastructure for web3.0 applications. They include companies like Ethereum, Akasha, and Blockstack.
2. Application platforms: These are the platforms that will host web3.0 applications. They include platforms like Mist, Metamask, and uPort.
3. Decentralized storage: This is a key component of web3.0, as it will allow users to store their data securely and privately on a network of distributed computers. IPFS and Filecoin are two of the most promising decentralized storage solutions.
4. Decentralized exchanges: These are exchanges that allow users to trade cryptocurrencies without having to trust a central authority. 0x and EtherDelta are two of the most popular decentralized exchanges.
The risks and rewards associated with investing in web3.0
Web3.0 is the next stage of the internet, where users have more control over their data and online interactions are more secure. While this new era of the internet presents many opportunities for investors, there are also risks to consider. One of the biggest risks is that web3.0 is still in its early stages of development, which means that there is a lot of uncertainty surrounding the future of the technology.
However, those who are willing to take on this risk could be rewarded handsomely if web3.0 takes off as expected. Another risk to consider is that, because web3.0 is such a new technology, it may not be compatible with existing infrastructure.
This could make it difficult for early adopters to take advantage of all the benefits that web3.0 has to offer. However, those who are willing to invest in this new technology will be well-positioned to reap the rewards when web3.0 eventually reaches its full potential.
How to protect your investment and minimize your risk
Many factors can affect the value of your investment portfolio, from stock market volatility to global economic conditions. However, there are some steps you can take to help protect your portfolio and minimize your risk. One way to do this is to diversify your investments. By investing in a variety of asset classes, you can help offset the risks associated with any one particular investment.
Another way to reduce risk is to rebalance your portfolio on a regular basis. This ensures that your investments are properly aligned with your goals and risk tolerance. By taking these steps, you can help maximize your chances of achieving your financial goals.
The future of web3.0 and its potential impact on the global economy
The future of the internet is often referred to as web3.0, and it promises to be a major game changer for the global economy. While the full extent of its impact is still unknown, there are a few key areas that are likely to be affected. First, web3.0 will enable a new level of data security and privacy. With traditional internet architecture, data is stored centrally on servers that are vulnerable to hacks and leaks.
However, web3.0 will use decentralized storage methods that spread data across a network of computers, making it much more difficult to tamper with or access without permission. This could have major implications for businesses, particularly those in industries where data security is critical. Second, web3.0 will allow for the development of new applications and services that are not possible with current internet technology.
For example, developers will be able to create decentralized versions of existing apps like Facebook and Google. This could lead to a more open and efficient internet that gives users more control over their data. Finally, web3.0 could have a significant impact on the global economy by making it possible to conduct transactions without the need for intermediaries like banks or financial institutions.
The decentralized nature of Web3.0 will create new opportunities for businesses and entrepreneurs. For example, there will be new ways to monetize data and content. In addition, the elimination of intermediaries will lead to lower costs and faster transactions. As a result, Web3.0 has the potential to disrupt a number of industries, including banking, e-commerce, and social media. The full impact of Web3.0 on the global economy is still unknown, but it has the potential to be transformational.
How does Web3 0 make money and how investors can profit from it
Web 3.0 is the third generation of the World Wide Web. It is a decentralized platform that connects users and applications directly, without the need for intermediaries. Because of this, it has the potential to revolutionize many industries, from banking to social media. But how does it make money? And how can investors profit from it?
There are two main ways that Web 3.0 applications make money: through transaction fees and through advertising revenue. Transaction fees are paid by users in order to use a particular application or service. For example, when you send a transaction on Ethereum, you must pay a small fee in order to have that transaction processed by the network.
And when you use a decentralized exchange like Uniswap, you also have to pay a small fee for each trade that you make. These fees go to the developers of the respective applications or services, and help to cover the costs of running and maintaining them.
Advertising revenue is another way that Web 3.0 applications can make money. While most traditional web-based businesses rely on advertising revenue from companies that want to reach their audiences, this model doesn't work as well in a decentralized environment.
What challenges still need to be overcome before Web3 0 can become mainstream
Web3.0 is the next generation of the internet, where users are in control of their data and have true ownership over their online identities. While this utopia is still some way off, there have been significant advancements in the development of Web3.0 technologies in recent years. One of the biggest challenges facing the widespread adoption of Web3.0 is scalability.
Current blockchain platforms are simply not able to handle the large number of transactions required for everyday use cases like online shopping or social media. Another challenge is usability. For most people, using a decentralized application is far more complicated than using a traditional website or app.
Finally, there is the issue of security. Since Web3.0 platforms are still in their infancy, they are often subject to hacks and exploits. While these challenges may seem daunting, they are not insurmountable. With enough time and effort, it is likely that Web3J 0 will eventually become the new standard for the internet.
How will the future of Web3 0 look and how should businesses prepare for it
When the World Wide Web first came into existence, few could have predicted the revolutionary impact it would have on our lives. Today, the web is an integral part of how we work, play and connect with others. However, the web is evolving rapidly, and the next phase of its development – Web 3.0 – promises to be even more transformative. So what can we expect from Web 3.0? And how should businesses prepare for this new era?
graphical user interface (GUI). This will make it easier for users to find and use the information they need. In addition, Semantic Web technologies will allow machines to understand and process web content more effectively. As a result, we can expect that search engines will become more intelligent and efficient, and that new applications and services will emerge that we cannot even imagine today.
For businesses, these changes will present both challenges and opportunities. To succeed in the future landscape, businesses will need to adapt to the changing needs of their customers and embrace new technologies. Those that do so will be well-positioned to thrive in the exciting world of Web 3.0.